Culinary delight tour of North India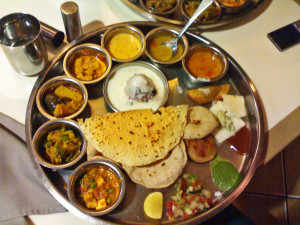 Highlights of the tour are as follows: 
Soak in the aroma as you navigate your way through narrow lanes at Old Delhi's Parathewai-Gali, to relish the most amazing Parathas, flat bread stuffed with cheese, vegetables and exotic spices.

Enjoy royal splendor in Rajasthan, during your stay at the best hotels, the erstwhile palaces of the Maharajas and discover the secrets of their grand feasts.

Interact with local communities and visit their homes to get a taste of household food.

Stir-up the perfect Shikar meat (game-meat) – cooked under the open skies, with ingredients only available in the jungles.

Enjoy a royal-picnic; compete with attendants, delicious food and an afternoon relaxing on soft mattress next to scenic water-bodies.

Barbeque dinner in the sand dunes in the company of traditional music
Day 1-Arrive Delhi
Day 2-Delhi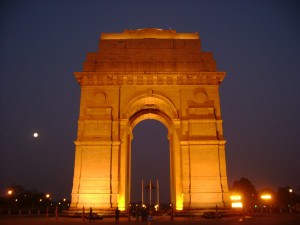 Delhi
After breakfast at hotel,
The vast diversity of Indian cuisine is impossible to capture in any one individual kitchen, be it a kitchen of a renowned chef, a traditional family kitchen or even the most highly rated restaurant kitchen. The intricate dynamics of any preparation is the outcome of that special touch of the individual chef, for which there is no recipe- the essence of this phenomenon can only be experienced! To this end we take to the streets of Old and New Delhi, where entire streets are dedicated to one particular delicacy!
Our search of the illusive magic starts in Old Delhi.
Tour of Old Delhi will tantalize us with delights such as the Parathewali Gali-a whole street lined with shops specializing only in Parathas, a special flat bread which is stuffed with all kinds of vegetables, cheeses, spices and everything else the chefs fancy! Watch them create master pieces using exotic flours, spices, vegetables and other ingredients.
These simple melt-in-your-mouth delicacies will leave you craving for more long after you return home. We continue our quest, still in Old Delhi and on to the famous bazzar- Chandni Chowk-bustling with commerce and enterprise. Spices are the specialty of Khari Baoli, be prepared to be assaulted by exotic smalls and fragrances.
All the secrets of the Moghul Emperors Royal kitchens have been passed on from one generation to another and form the basis of Moghul Cuisine. Here in this area of Old Delhi you will sample the most delicate kabobs cooked to perfection in tandoors and served with Roomali Rotis-a melt in your mouth "handkerchief" bread. Watch the masters prepare this unique "bread" that takes the shape of a handkerchief and can measure up to 3'x3′!
An extensive sight-seeing tour of New Delhi would include a visit to the Humayun's Tomb, the Qutub Minar, a drive along the ceremonial avenue – Rajpath, past the imposing India Gate, Parliament House, the President's Residence and would end with a drive through the Diplomatic Enclave
Evening we will take you to a local restaurant where you can enjoy the various variety of Indian specialist cuisines.
Overnight in Delhi
Day 3-Delhi-Agra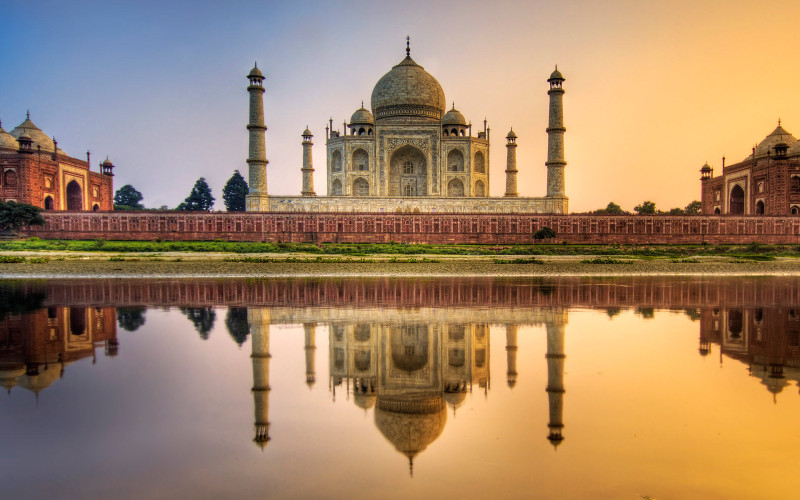 Delhi-Agra
After breakfast drive to Agra and check-in at hotel.
Later visit one of the most beautiful of the seven wonders of the world: The Taj Mahal. Afterwards you will visit the Agra Fort, which is surrounded by a wall of red sandstone.
Rest of the day free for shopping etc.
Evening dinner at Daawat-e-Nawab – an Indian Specialty Restaurant.
Evening entourage were entertained with mushairas (poetry and literature), shayaris (couplets), thumris (a genre of classical music) and kathak (an expressive dance form).
The specially designed menu explores all the aspects of Indian dining styles and appetite. Our separate Vegetarian and Non-vegetarian live kitchen prepares and serves food separately and is the first ever attempt in the city to completely segregate both from each other at origin
Fragrant and flavourful kormas, salans, kheemas, kebabs and subzis were prepared by a multitude of chefs including Bawarchis, who cooked in large cauldrons; the Rakabdars, or gourmet chefs; and the Nanfus, who rolled out an assortment of rotis (Indian breads). The cooks competed amongst themselves to create something truly inventive and unexpected. They riddled the Nawaabs by adding secret ingredients to dishes. To maintain the novelty of their cuisine, trade secrets were disclosed only to the successors of the royal cooks.
The continuous experimentation with ingredients and the infusion of the most unlikely flavours resulted in a profusion of ingenious offerings. We, at Dawat-e-Nawab, will be introducing these divine creations month after month and enchanting you with a singular dining experience that takes you back to the days of Nawabi glory.
Overnight at hotel.
Day 4-Agra-Ramathra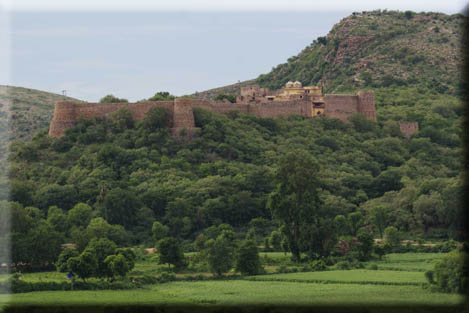 Agra-Ramathra
After an indulgent buffet breakfast, depart by road for Ramathra, and visit Fatehpur Sikri en route.
Ramathra Fort lies between two of India's internationally famous wildlife reserves, Keoladeo Ghana Bird Sanctuary in Bharatpur and Ranthambhore Tiger Reserve in Sawai Madhopur. The closest wilderness area, Kailadevi National Park, is just 15 kms away.
Ramathra was granted as a jagir (fiefdom) in 1645 AD to Thakur Bhoj Pal by his father the Maharaja of Karauli. The name Ramathra honours Lord Rama, who, it is believed, camped here while on his epic journey to Lanka. Today, Ramathra Fort belongs to Thakur Brijendra Raj Pal and his family who are descendents of the founder. Absent is a bazaar with commercial traffic or food stalls. After the sun goes down, Bhajan-singing and community activities are more common than radio or television. Among its numerous shrines, the Ganesh Mandir and Shiva Mandir give the best flavour of local religious life. The pure white marble idol of Lord Shiva, the great Ascetic, is a masterpiece of early 18th century craftsmanship.
The fort has a strong perimeter wall crowned with parapets. Its ramparts are wide and offer a spectacular view from the hilltop. Inside there is a multi-story palace, parts of which are being restored using traditional building techniques and local craftspeople.
It is also the private residence of the owners and you will have a chance to interact with the whole family, learn local customs, manners and history first hand from the people who have lived it!
During the walking tour of the Ramathra village a small hamlet of farmers and herders, you will have to the opportunity to interact with these simple villagers, get a glimpse of their daily life as the farmers tend to their crops and animals.
In the evening you will be treated to a special cooking demonstration. Try your hand at cooking using recipes perfected for cuisine- using only the ingredients available in the Jungles! You will be amazed how delicious your meal will be! Exchange recipes and listen to the tales of Shikar expeditions first hand from your host.
Overnight at Ramathra Fort.
Day 5-Ramathra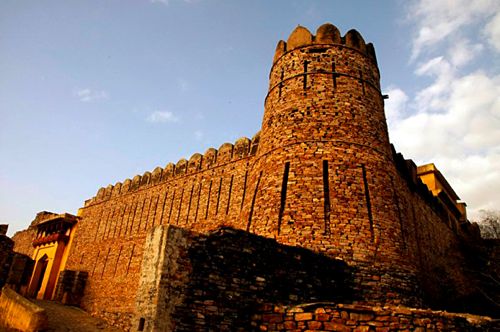 Ramathra
Day free for activities such as fishing on the lake, with catch of the day for dinner -you prepare using local ingredients and cooking methods under the watchful eyes of the local "master chef", in this case it could be your boatman the local fisherman! You will also have the chance to participate in prayer ceremony at the temple with blessings from the priest.
The highlight of this evening is a demonstration of the Rajasthani Ghumer dance. Gitanjali Rajpal, the beautiful and graceful mistress of the Fort will personally guide you through the steps and translate the rather provoking lyrics. Be prepared to be thoroughly intoxicated by this mesmerizing performance.
Overnight at Ramathra Fort.
Day 6-Ramathra – Jaipur
Ramathra – Jaipur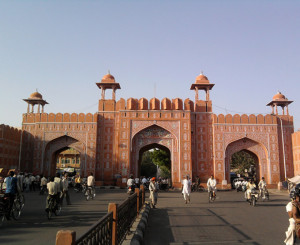 Breakfast at the hotel.
Later drive to Jaipur- the fabled "pink city" of the desert named after Jai Singh, the former Maharaja of Jaipur. This is the only city in the world symbolizing the nine divisions of the universe through the nine rectangular sectors subdividing it. The palaces and forts of the yesteryears, which were witnesses to the royal processions and splendors are now living monuments enroute visiting Arrive Jaipur & check-in at the hotel.
Rest of the day free & Overnight at hotel
Day 7-In Jaipur
In Jaipur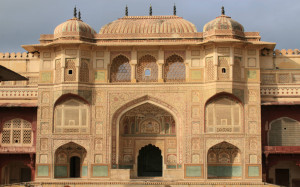 Breakfast at the hotel.
Later proceed for a morning excursion to Amber Fort. Elephant joy ride ascent to the fort.
AMBER FORT PALACE – Amber is the classic romantic Rajasthani fort palace. Its construction was started by Man Singh I in 1592, and completed by his descendent Jai Singh I. Its forbidding exterior belies an inner paradise where a beautiful fusion of Mughal and Hindu styles finds it's ultimate expression. Continue sight-seeing of Jaipur visiting City Palace, hawa Mahal etc.
Dinner with noble family of three generations in Jaipur at their ancestral house (Sankotra Haveli).
Sankotra Haveli was built in the 17th Century when Jaipur town was founded and was granted to the Sankotra Family in 1668. It has its own unique charm, being very close to Sanganeri Gate, the main entrance to Johari Bazaar. The haveli is popularly known as Kanch Ka Darwaja because of the beautiful glass work inside, and it is one of the oldest Havelis in Jaipur City. The Haveli has been the official residence of the Sankotra Family for the past eight generations. It is still being maintained with the original architecture, which consists of seven terraces and three open courtyards overlooking the building, with twenty to twenty five rooms in all, one of which is known as the Kach Mahal which is painted with real gold, and walls of the Mahal have a double glass paneling which makes the room sound proof. The Haveli also houses a small collection of family guns and some of them have been restored for some generations.
Enjoy dinner with the family
Day 8-Jaipur-Khimsar
Jaipur-Khimsar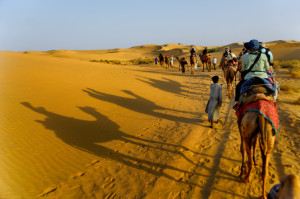 Today after breakfast drive to Khimsar
Khimsar Fort – Perched on the edge of the Great Thar Desert in the heart of rural India lies this unique 16th century fort that offers experience after exhilarating experience. Hundreds of years of history unfold as you glance at its battle-scarred walls and stroll down its ramparts. As you sip tea on the terraces you realize the beauty of being surrounded by acres of lush green gardens. A true rarity of any desert in the world!! Peacocks, parrots, pigeons and as many as forty-six varieties of birds greet you to add to the charm and splendour of this ancient fort.
Overnight at Fort.
Day 9-Khimsar
Khimsar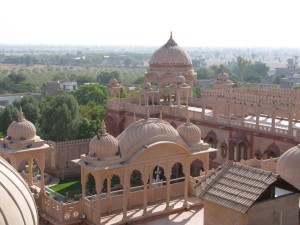 This morning after breakfast visit Khimsar Fort. The Khimsar Fort is on the edge of the great Thar Desert & is one of the main attractions in Khimsar. Afternoon excursion to Khimsar Dunes village and enjoy a camel safari & visit nearby hutments to witness the lifestyles of rural folk. In the evening enjoy the sensational sunset on the sand dunes
Later enjoy a bonfire dinner at Khimsar Dunes Village.
Overnight at hotel.
Day 10-Khimsar-Rohet
Khimsar-Rohet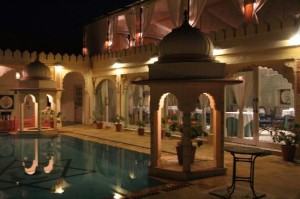 Breakfast at the hotel.
Later drive to Rohet and check-in at Hotel Rohetgarh.
Upon arrival check in to Rohet Garh-the ancestral home of Thakur Dalpat Singh since 1622 AD. Rohet became one of the most important Jagirs (fiefdoms) of the state of Marwar.
Generations of noblemen have graced and cherished this home that over time has come to be revered. It has been a silent witness to the progress of the family for four centuries. In January 1990 this extra ordinary home opened its gates to receive the discerning traveler. To share with him our heritage, and give him a glimpse of our land with its brilliant colours, where culture and tradition are deep-rooted and vibrant.
Guests have called a meal at Rohet Garh their best in India. This resulted in the late Thakurani Sahiba Jayendra Kumari authoring a small cookbook on our cuisine. Under her expert guidance, began the now famous culinary workshops. Today her legacy is carried forward by her daughter in-law, Rashmi Singh. The workshops promote traditional Indian cuisine and are extremely comprehensive and popular. The guests are not only given demonstrations but also practical training. And then they get to sample their own efforts!
Overnight at Rohetgarh hotel.
Day 11-Rohet
Rohet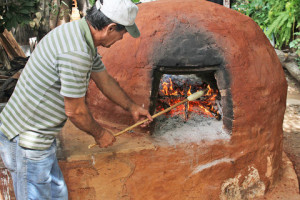 Breakfast at the hotel.
Today you can enjoy a Royal Picnic- a great extension of safaris on horse, the Royal Picnic is a grand recreation of a bygone era, where you are waited upon by liveried attendants; large mattresses with bolsters and soft cushions spread next to a soothing water body invite you to kick up your feet, Showcasing the best of the land, it is a complete cultural experience, which encompasses all that this region has to offer. From the warm and hospitable people, to the various customs and ceremonies and the abundant wildlife, guests have the rare privilege of being welcomed into people's homes and interacting with them. They get to experience and understand a way of life that takes them closer to their roots. Interact with locals preparing food on open fires using local ingredients and recopies, then drift into sweet slumber watching the pied kingfisher dive for his lunch just yards away from you…!!
Evening return to Rohetgarh and rest of the day free
Dinner & Overnight at hotel
Day 12-Rohet-Jodhpur-Delhi
Rohet-Jodhpur-Delhi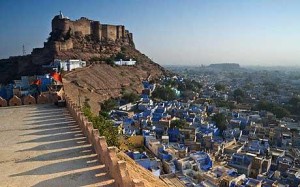 Breakfast at the hotel.
Morning guided tour of Jodhpur visiting Mehrangarh Fort 125 meters above plains, Jaswant thada and Sardar market clock tower.
Afternoon in time transfer to Jodhpur airport to board flight for Delhi
On arrival transfer to a local Indian restaurant for farewell dinner
Transfer to International airport for onward journey.