Ayurveda all the way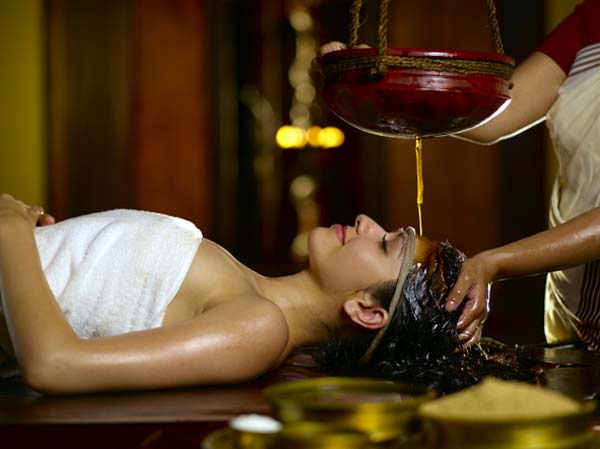 Let us take you into a world of well-being. Feel your body becomes more and more relaxed gradually, and enjoy the treatments in a calm and natural atmosphere. Warm-hearted people, healthy Ayurvedic cuisine and palm-fringed beaches await you. This could be the most beautiful vacation of your life…
Ayurveda literally means "The Science of Life." Beyond the definition for a codified science, it is also the philosophy of a healthy lifestyle and healing in an environment in harmony with nature. India is blessed with the holy presence of Ayurveda, the ancient system of health care. Unlike traditional medical wisdom of most other cultures, Ayurveda is well-researched and documented, so that uniform treatment practices and explicit guidelines for the content of drugs are possible.
The saints of old – including Susrutha, Charaka, Vagbhata, Nagarjuna, Madhava and Agasthya —are deemed to have bequeathed to posterity these extensive texts in the form of concise scrolls. Ayurveda also leaves options open for research and development which has led to the discovery of new formulations. Factors such as ideal climatic conditions and growth of the extensive medicinal herbs and plants have allowed the existence of a rich healing tradition in Kerala, the undisputed home of Ayurveda. One can say that today Ayurveda exists in its purest form in Kerala. As a 5000 year old medicine system, Ayurveda offers all-natural treatments and permanent cure for diseases. It is also well-known for its rejuvenating properties for people of all ages. Every year thousands of people travel to Kerala to experience the magic of Ayurveda and they in turn recommend this miracle cure to others.

OPTIONS
Kerala Travels lnterserve provides two options for the location of your treatment. You choose the setting that you enjoy the most, while Ayurveda cleanses your body and mind. Choose the place where you can relax the most: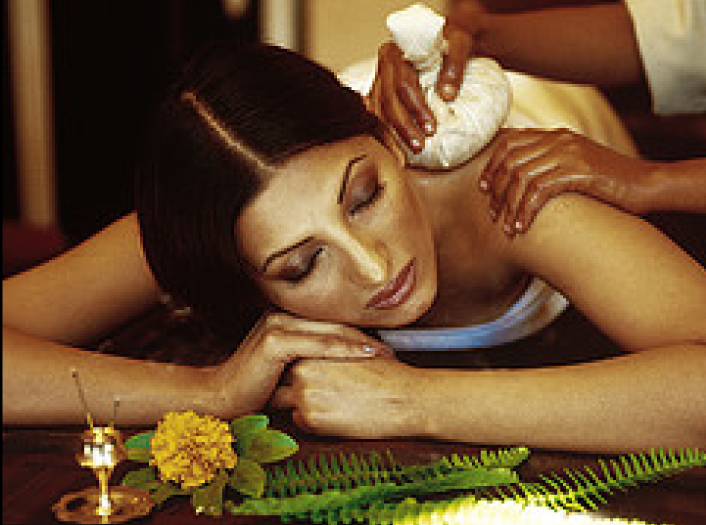 Ayurveda on the beach: Kovalam, Trivandrum
Ayurveda in the Backwaters: Kumarakom, Cochin
Trivandrum or Cochin
Duration: 15/22 days & nights 14/21
(B = Breakfast / L = Lunch / D = Dinner)
1. Day
2. Day
14 – 21  Day
15-22 Day
(B/_/_)
Departure from Trivandrum or Cochin.
You will be taken to the airport for your onward flight.
| | | |
| --- | --- | --- |
| Places | Deluxe Hotels | Luxury Hotels |
| Kovalam /  Kumarakom | Travancore Heritage / Lake Song Resort(Beach Grove)         (Punnamada) | Leela Kovalam /  Kumarakom Lake resort(Garden View Pavilion Room) / ( Luxury Pavilion Rooms) |
Rooms subject to Availability
Lakesong Resort
Travancore Heritage
Hotel Leela Kempenski Kovalam
Kumarakom Lake Resort