Ajanta & Ellora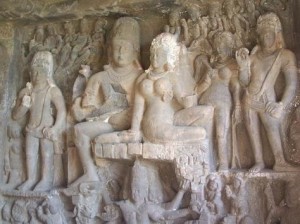 Ajanta and Ellora caves are gigantiques temples pruned monolithic stone of a mountain, with of Traditional tools. At Ajanta, there are scenes on the walls and ceiling of the life and miracles of the Buddha. At Ellora, there are Hindu temples, Buddhist and Jain in immediate proximity. The Kailasa temple is the largest of them.
Mumbai – Aurangabad – Mumbai
Duration: 05 Nights & 06 Days
Day 1-MUMBAI
MUMBAI (ARRIVAL)
On arrival at Mumbai international airport .You will be met by our representative and transferred to hotel.
Welcome to the city that never sleeps! Pulsating, Alive, On the Move, Vibrant, Fun — this is Mumbai or as it is still frequently referred to — Bombay. The most modern city in India, it captures the spirit of the changing pace set by liberalization and modernisation. Over the years, as colonialism gave way to independence, Mumbai has transformed itself into an entity with thriving markets, business houses and many different communities reflecting a cosmopolitan and trendy atmosphere rarely seen elsewhere. On the surface, it represents the ever-changing face of today's India — the old coupled with the dynamic new, and yet at its very core, the heart of the city is steeped in Indian customs and values.
Rest of the day at leisure .
Overnight stay at hotel
Day 2-MUMBAI -SIGHTSEEING
MUMBAI (SIGHTSEEING)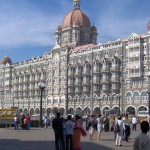 After breakfast , proceed for sightseeing of Mumbai.
Gateway of India:Mumbai's most famous monument, this is the starting point for most tourists who want to explore the city. It was built as a triumphal arch to commemorate the visit of King George V and Queen Mary, complete with four turrets and intricate latticework carved into the yellow basalt stone. Ironically, when the Raj ended in 1947, this colonial symbol also became a sort of epitaph: the last of the British ships that set sail for England left from the Gateway. Today this symbol of colonialism has got Indianised, drawing droves of local tourists and citizens.
Hanging Garden: Perched at the top of Malabar Hill, on its western side, just opposite the Kamala Nehru Park, these terraced gardens, also known as Ferozeshah Mehta Gardens, provide lovely sunset views over the Arabian Sea. The park was laid out in the early 1880s over Bombay's main reservoir, some say to cover the water from the potentially contaminating activity of the nearby Towers of Silence.
Victoria Terminus: Modeled on the lines of the St Pancras Station in London, Victoria Terminus, now rechristened as Chhatrapati Shivaji Terminus is undoubtedly the Raj's piece de resistance, Complete with carved stone friezes, stained glass windows and flying buttresses. It is Gothic architecture at its best, an awesome edifice that most citizens view with deep pride. At the top of the central dome stands the triumphant figure of Progress. The station was christened to commemorate Victoria Jubilee Day in 1887 when India's first steam engine puffed out to neighboring Thane, about 45 kms away. Today it has been rechristened Chhatrapati Shivaji Terminus after the Maratha warrior.
Marine drive: If you're feeling energetic, a stroll down Marine Drive is possibly the best way to discover Mumbai. This is a windswept promenade, flanked by the sea and a row of art deco buildings. Looped between the concrete jungle of Nariman Point, Mumbai's Manhattan, and the leafy green slopes of Malabar hill, Marine Drive was once called the queen's Necklace, strung with glittering street lights like an enormous strand of imperious jewels.
Dhobi Ghat : A unique feature of Mumbai, the dhobi is a traditional laundryman, who will collect your dirty linen, wash it, and return it neatly pressed to your doorstep. All for a pittance. The "laundries" are called "ghats": row upon row of concrete wash pens, each fitted with its own flogging stone. The clothes are soaked in sudsy water, thrashed on the flogging stones, then tossed into huge vats of boiling starch and hung out to dry. Next they are ironed and piled into neat bundles. The most famous of these Dhobi Ghats is at Saat Rasta near Mahalaxmi Station where almost two hundred dhobis and their families work together in what has always been a hereditary occupation.
Later drive back to hotel.
Overnight stay at hotel.
Day 3-MUMBAI – AURANGABAD
MUMBAI – AURANGABAD (BY FLIGHT)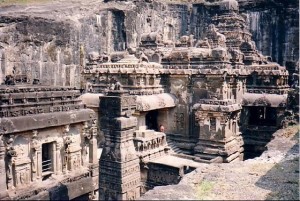 Breakfast , transfer to Mumbai airport to board flight to Aurangabad .On Arrival , pick up and drive to hotel.
Aurangabad is a historic city in Maharashtra state of India. The city is a tourist hub, surrounded with many historical monuments, including the Ajanta Caves and Ellora Caves, which are UNESCO World Heritage Sites, as well as Bibi Ka Maqbara and Panchakki. The administrative headquarters of the Aurangabad Division or Marathwada region, Aurangabad is said to be a City of Gates and the strong presence of these can be felt as one drives through the city. Recently Aurangabad has been declared as Tourism Capital of Maharashtra.
Afternoon go for a day excursion to Ellora caves.
Ellora caves, locally known as 'Verul Leni' is located on the Aurangabad-Chalisgaon road at a distance of 30 km north-northwest of Aurangabad. The name Ellora itself inspires everyone as it represents one of the largest rock-hewn monastic-temple complexes in the entire world. The cave temples and monasteries at Ellora, excavated out of the vertical face of an escarpment. Extending in a linear arrangement, the 34 caves contain Buddhist Chaityas or halls of worship, and Viharas, or monasteries, Hindu and Jai temples.Spanning a period of about 600 years between the 5 th and 11 th century AD, the earliest excavation here is of the Dhumar Lena (Cave 29).The most imposing excavation is, without doubt, that of the magnificent Kailasa Temple (Cave 16) which is the largest monolithic structure in the world. Interestingly, Ellora, unlike the site of Ajanta, was never 'rediscovered'. Known as Verul in ancient times, it has continuously attracted pilgrims through the centuries to the present day.Ellora has been designed as a World Heritage Site, to be preserved as an artistic legacy that will continue to inspire and enrich the lives of generations to come.
Later drive back to hotel in Aurangabad.
Overnight stay in hotel.
Day 4-AURANGABAD
AURANGABAD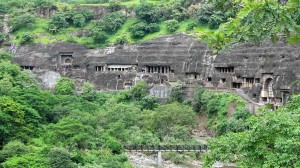 After breakfast, go for a day trip to Ajantha caves
Ajanta Caves is world's greatest historical monument recognised by UNESCO located just 105kms from Aurangabad City of Maharashtra, India. There are 30 caves in Ajanta of which 9, 10, 19, 26 and 29 are chaitya – grihas and the rest are monasteries. These caves were discovered in AD 1819 and were built up in the earlier 2nd century BC-AD. Most of the paintings in Ajanta are right from 2nd century BC-AD and some of them about the fifth century AD and continued for the next two centuries. All paintings shows heavy religious influence and centre around Buddha, Bodhisattvas, incidents from the life of Buddha and the Jatakas. The paintings are executed on a ground of mud-plaster in the tempera technique.
Later drive back to hotel in Aurangabad .
Overnight stay at hotel.
Day 5-AURANGABAD – MUMBAI
AURANGABAD – MUMBAI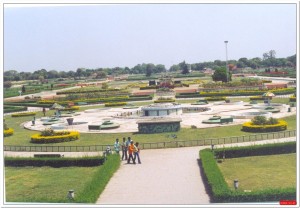 Breakfast, morning free to explore the Aurangabad city.
In the city, there are three museums housing the art treasures of the region — the Sunheri Mahal Museum, the University Museum and the Chhatrapati Shivaji Museum. You can also while away the hours in the pleasant confines of the Bani Begum Gardens.
Later travel to Aurangabad airport to catch flight to Mumbai.On arrival , transfer to hotel .
Overnight stay at hotel.
Day 6-MUMBAI -DEPARTURE
MUMBAI (DEPARTURE)
On time transfer to Mumbai airport to board your onward flight back home.